"Experience the famous Console game now available for your PC with enhanced, stylish graphics and block-rocking beats. As you create 2x2 squares in the same color, the vertical time line wipes them away from left to right. Play to the music dynamically generated in synch with your game-play"

Operating System: Windows XP and Vista
Processor: Pentium 3 - 900MHz or better
RAM: 256MB
Video Card RAM: 64MB, 3D hardware acceleration required
DirectX Version: 9.0 or above
Sound Card: 16-bit
Keyboard and Mouse: Supported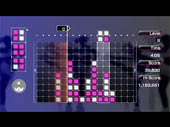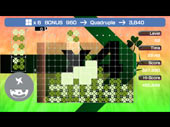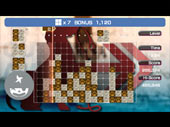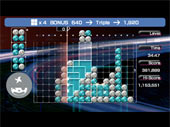 Annoncé
il y a quelques temps
, la version PC de Lumines est sortie.
Elle se télécharge ici
. Le jeu est gratuit mais vous devez vous subir une pub à chaque lancement. Pour débloquer la version ad-free, il faudrait payer 20$.
Le PC Sphere de Microsoft en action
publié le 30 juillet 2008



"Après avoir dévoilé hier son prototype de PC sphérique, baptisé justement Sphere,Microsoft Research propose désormais une vidéo de la machine qui permetde se rendre un peu mieux compte de son fonctionnement. Rappelons quecette sphère d'environ 50 cm de diamètre est contrôlée en posant etdéplaçant les mains dessus.

La vidéo permet de voir comment le système repère lespositions des mains via des caméras infrarouges situées dans le globe.Et la projection des images par transparence à la surface de la sphère,grâce à un projecteur installé au centre du globe..." Suite

Video